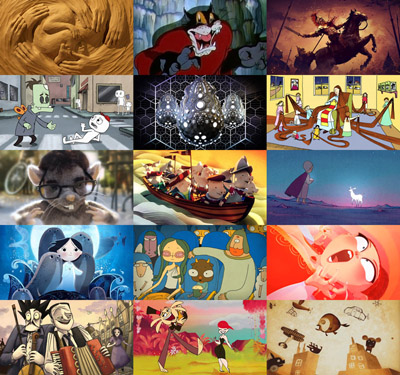 SUBMIT YOUR FILM NOW!
Enter your film for FREE. Cash prizes are awarded. The final deadline has been extended to December 15, 2016.
Complete the online entry form in less than five minutes. Send your film using Vimeo, Dropbox, or whatever service you like best.
---
ANIMATION EXTRAVAGANZA

Our next full-scale festival will take place May 10-14, 2017, at the Hollywood Theatre in Portland, Oregon. The heart of the festival, our juried selection of 150+ international short films, will repeat on May 19-21 at the Bijou Art Cinemas in Eugene.

The NW Animation Fest is a variety show that celebrates the best new work from independent animators around the globe. Portland's schedule will include many additional special events, including thematic programs, guest organizations, displays in the theatre's lobby, after-parties, and more.

For the latest festival news, please visit us on Facebook or Twitter. For reminders about upcoming festival deadlines, sign up to receive email alerts.
---
Supported By: