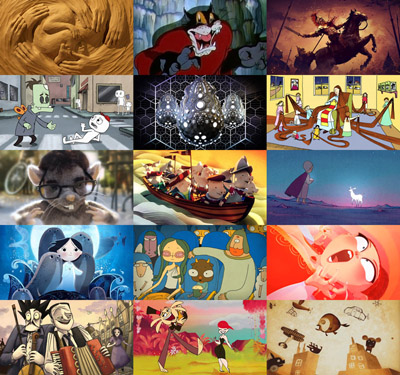 SUBMIT YOUR FILM NOW!
Be part of the only week-long animation festival in the USA.
Anyone can enter for FREE prior to our early deadline, September 1. Complete the online entry form in under five minutes. Send your film using Vimeo, Dropbox, or whatever service you like best. We welcome any animated film – from anywhere, made whenever, shown wherever.
---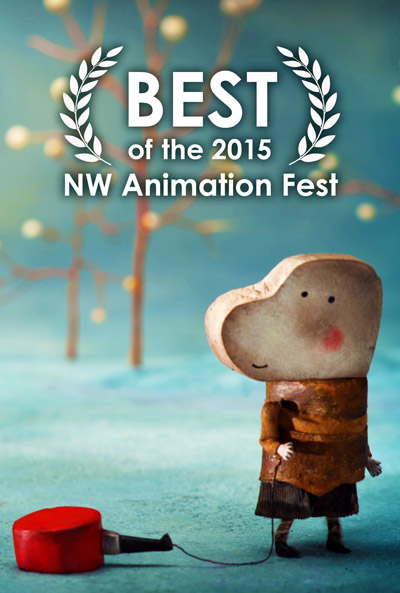 September: Best of the 2015 Festival
Earlier this year, NW Animation Fest hosted the largest showcase of contemporary animation in the USA. Now, we've boiled a full week of excitement down to just fourteen astonishing films. Audience members in two cities helped select this year's "Best of the Fest" by voting for their favorite titles. Special award winners will be announced at the event. If you can only see one animation show in 2015, this is the one you don't want to miss!
Join us at our home venue, the Hollywood Theatre, on Friday evening at 7:00pm for a one-night-only extravaganza. (buy tickets)
The Bijou Metro micro-cinema in downtown Eugene will have Saturday screenings at 1:00 & 7:15pm. Seating is limited, so mark your calendar now. (buy tickets)
---
Join us next year for an international animation extravaganza

Our next full-scale festival will take place May 9-15, 2016, at the Hollywood Theatre in Portland, Oregon. The heart of the festival, our juried selection of 150+ amazing international shorts, will repeat on May 20-22 at the Bijou Art Cinemas in Eugene.

The NW Animation Fest is a variety show that celebrates the best new work from independent animators around the globe. Portland's schedule will include many additional special events, including thematic programs, guest organizations, displays in the theatre's lobby, after-parties, and more.

For the latest festival news, please visit us on Facebook or Twitter. For reminders about upcoming festival deadlines, sign up to receive email alerts.
---
Supported By: