NW Animation Fest 2015
---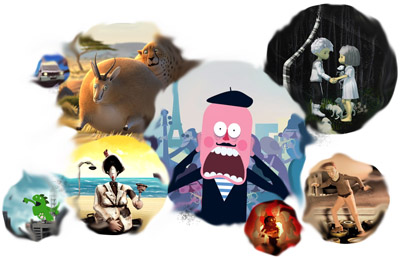 Submit Commercial Work Made in Oregon, Feature Films
We are still accepting Commercial Work made in Oregon and Feature Films from anywhere in the world. We've made submitting easy — and it's FREE. Fill out our online entry form in minutes, then send your work using Vimeo, Dropbox, or whatever service you like best. Our final deadline for these categories: March 1, 2015.
---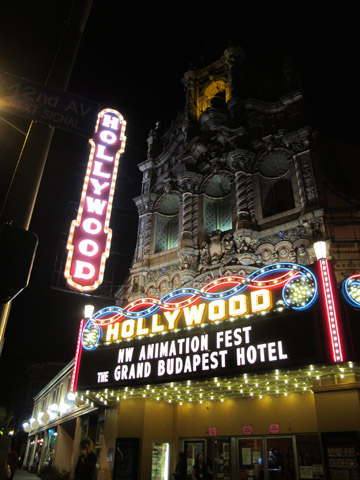 Short Film Selections Coming Soon
This year we've seen film submissions almost double. Again!
I expected to be announcing our short film selections by now. But having 1400 entries to get through is more than we bargained for. So it's going to take a bit longer than expected. I look forward to announcing our selections as soon as possible.
Filmmakers: thank you for sharing your marvelous art, and thank you for your patience.
Sven Bonnichsen
Festival Director
---
Join us in Oregon for the 2015 Festival

Our next full-scale festival will take place May 4-10, 2015, at the Hollywood Theatre in Portland, Oregon. The heart of the festival, our juried selection of international shorts, will repeat on May 15-17 at the Bijou Art Cinemas in Eugene.

NW Animation Fest is a variety show that celebrates the best new work from independent animators around the globe. Portland's schedule will include 200+ films and many additional special events, such as thematic programs by guest organizations, the 2nd annual Oregon Animation Industry Showcase, art displays in the theatre's lobby, after-parties, and more.

For our latest festival news, please visit us on Facebook or Twitter.
---
Supported By: