NW Animation Fest 2014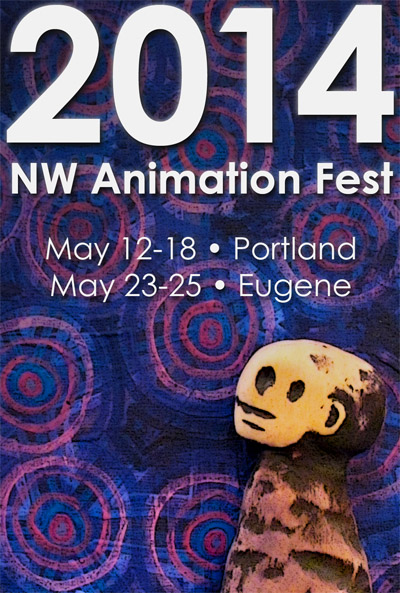 About the Festival
NW Animation Fest is a variety show that celebrates the best new work from independent animators around the globe. In 2014, we look forward to bringing over 150 amazing short films to Oregon.
This year the festival expands to a full seven days in Portland, running from Monday to Sunday, May 12-18. The heart of the festival, our juried selection of international shorts, repeats one week later in Eugene during Memorial Day weekend, May 23-25.
Portland's schedule will include many additional special events, including after-parties, thematic programs by guest organizations, animated installation art in the theatre's lobby, the Oregon Animation Industry Showcase and a presentation by LAIKA about their upcoming stop-motion feature film BoxTrolls.
tickets on sale soon
.
---
Supported By: