Portland Animation Now!
attend the show | program of films
---
PROGRAM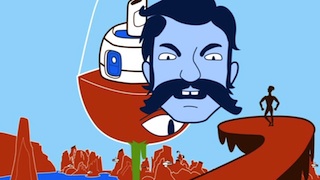 Ursula 1000 – Rocket
by Eric Kilkenny
A love story told as a fever dream involving stolen works of art, dualistic robot terminators and a giant floating head who seriously needs his moustache trimmed.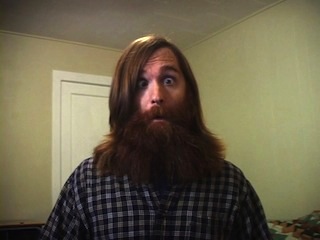 Timber
by Adam Fisher
Adam uses HIS natural resources to make a film about OUR natural resources.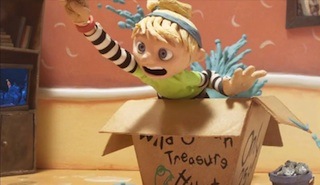 The Box Game
group project by students from The Art Institute of Portland
Kevin's sister is too grown up for the make-believe games that he and his friends like to play. When she tries to stop their cardboard box game, she discovers that the vital worlds of imagination have their own reality and are available to all ages.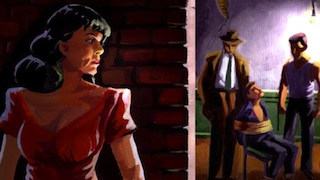 Ruby Rocket, Private Detective
by Sam Niemann & Stacey Hallal
It had been a long night and Ruby Rocket, Private Detective needed a stiff one. Then HE walked in…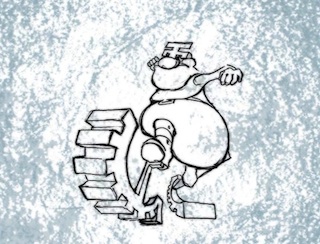 Missionary
by Mike A. Smith
Geopolitical allegory as cartoon slapstick, featuring eggs and fearsome hand-on-stick technology.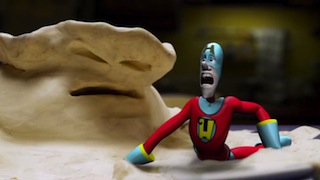 Mashed
by Adam Fisher
Villainous veggies revolt when young Trevor refuses to clean his plate!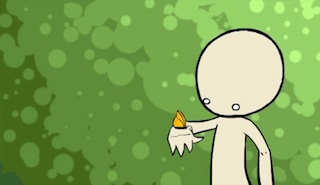 Colorless
by Michael Graham
Tree spirit is born, wanders through the forest, and saves wolf from negativity.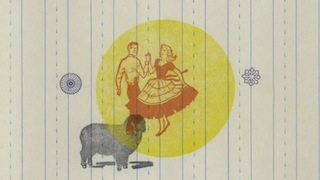 Old-Time Film
by Barbara Tetenbaum & Marilyn Zornado
Handset type, printer's ornaments and antique engravings come to life in this animated short created entirely through letterpress printing. Shoes tap their toes, sheep jump an ornamental enclosure and words expand and contract in time with the soundtrack "Wild Bill Jones."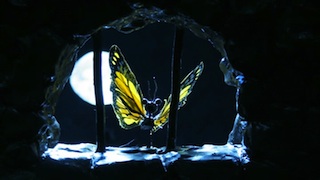 The Old Man and the Butterfly
by Andrew Brown
An old man endures life in a prison cell with only a caterpillar for companionship. Based on a poem by Sean Stackhouse.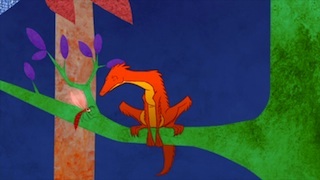 Chicxulub
by Christopher Purdin
It's a rough day for our Dromaeosaur. He's harrassed by a prehistoric mosquito and just when he thinks he's got the bug, that's when things get progressively worse. He learns (too late) to not worry about pests because the world may end at any time!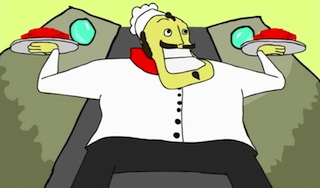 Chef Antonio
by Matthew Dan
An Italian chef in New York fails his FDA test, and everything goes haywire from there!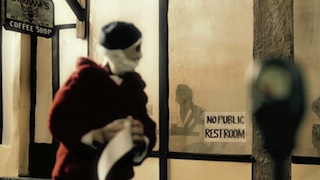 Phlush PSA
by Fashionbuddha
Phlush is a Portland organization dedicated to cleaning up Old Town and improving health and safety by installing public restrooms. An active Old Town neighbor in support of Phlush's mission, Fashionbuddha offered its world-class animation expertise to craft a PSA helping raise awareness of sanitary rights locally and beyond.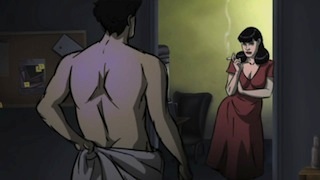 Ruby Rocket, Private Detective Web Series
by Sam Niemann & Stacey Hallal
The continuing mis-adventures of Ruby Rocket, Private Detective.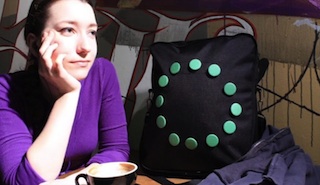 Button Song
by Cassandra Worthington
Buttons come alive to music.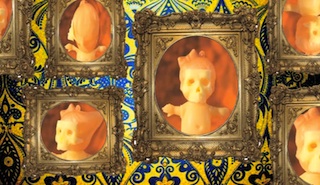 Inritus
by Troy Hileman
A soul yearns for something beyond the commonplace. Inspired by the writings of H.P. Lovecraft.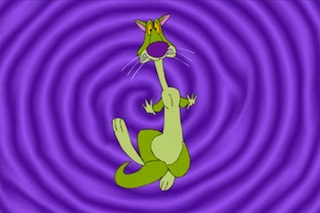 Pop Goes The Weasel
by Joel Brinkerhoff
A metaphor for the struggle of life.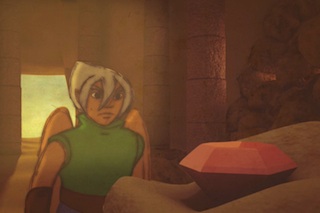 Marauder's Mistake
by Christina Beard
Two gangs of pirates fight over a precious jewel.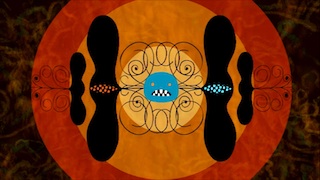 Eyeliner
by Joanna Priestley
A playful exploration of the organic geometry and archetypes of the human face.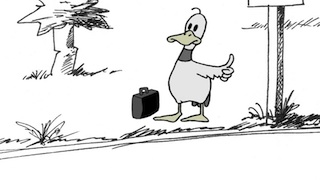 Landscape with Duck
by Patrick Neary
A wayward duck tries to catch up with his companions on their migration south.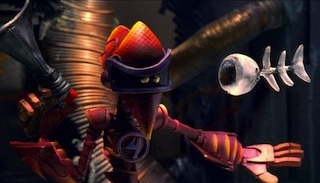 Operation: Fish
by Jeff Riley
After a series of goldfish abductions, a secret agent is dispatched to bring the fishnappers to justice, and possibly save the world!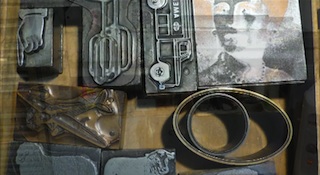 Old-Time Film: Behind the Scenes
by Barbara Tetenbaum & Marilyn Zornado
Here's a peek into the making of what we believe is the first film ever produced entirely by letterpress printing.