Best of the Fest 2013
Sept 7 • PORTLAND | Sept 14 • EUGENE | program
---
Program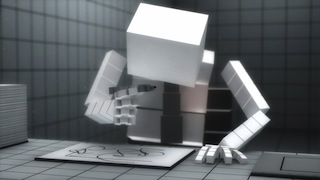 1...Beat
by Or Bar-El | Israel
Working in his run-of-the-mill job, an ordinary man lives his life just like everyone else. A small, seemingly insignificant incident interrupts the balance. He struggles with the possibility of a different life.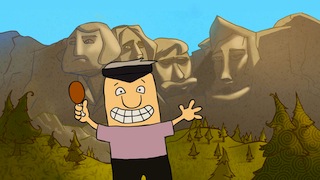 2...A Knock on My Door
by David Chai | USA
Faced with a life of sadness and adversity, a young Korean boy moves to America and learns that even though life is full of hard knocks, you should never stop answering.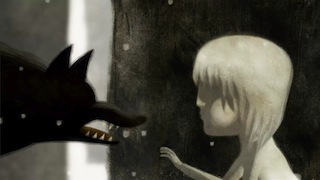 3...Feral
by Daniel Sousa | USA
A wild boy is found in the woods by a solitary hunter and brought back to civilization. Alienated by a strange new environment, the boy tries to adapt by using the same strategies that kept him safe in the forest.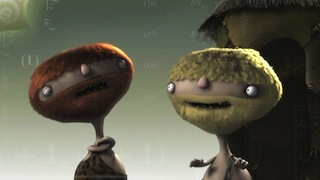 4...Pythagasaurus
by Peter Peake & Aardman Animations | UK
Bumbling cavemen Ig and Uk awake to find a volcano on their doorstep. Could their only hope be a dinosaur who's good at maths?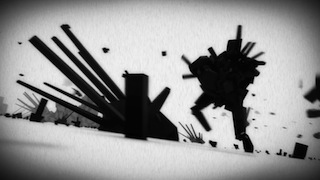 5...7596 Frames
by Martin Georgiev | Bulgaria
In a black and white geometrical world, something is born out of a particle and starts its existence in the indefiniteness. The choices it makes will shape its form and its form will shape the choices.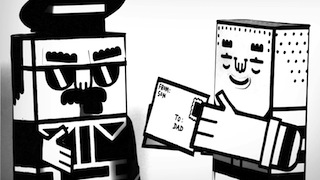 6...From Dad to Son
by Nils Knoblich & Stephan Hanf | Germany
A prisoner receives the message that his old father needs help with tilling the field. In this desperate situation, the prisoner suddenly has an idea about how to trick the guards into tilling his dad's land for him.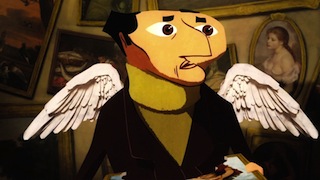 7...Dripped
by Léo Verrier | France
New York, 1950. Fascinated by paintings, Jack scours the museums all day long. He steals paintings and hides them at home to… eat them! Masterpieces are his food and put him in deep ecstasy when he chews them up. But the more he eats those paintings, the scarier they become.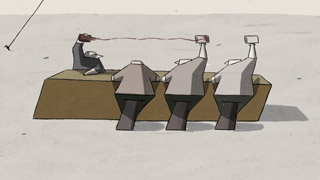 8...Wind
by Robert Löbel | Germany
The daily routine of life in a windy country.
2013 NW Animation Fest – BEST STUDENT FILM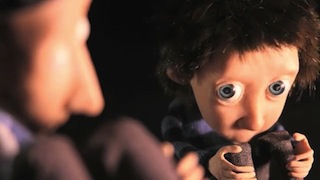 9...I Am Tom Moody
by Ainslie Henderson | UK
A surreal trip through the subconscious of a stifled musician.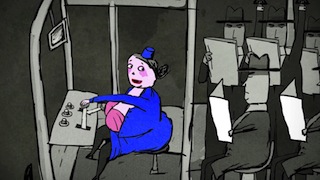 10...Tram
by Michaela Pavlatova | Czech Republic
It's the humdrum daily routine for Tram's conductress. As with every morning, men get on the tram to go to work, one after another, all similar, quiet, grey, apathetic. And yet, on this day, following the jolts of the road's vibrations, and the rhythm of the tickets inserted in the ticket-stamping machine, the conductress gets turned on and the vehicle becomes erotic. Desire turns the drab reality into a surreal and phallic fantasy. The conductress then takes a ride on the passengers' giant, blushing penises. Music maestro!
2013 NW Animation Fest – AUDIENCE CHOICE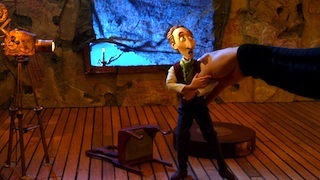 11...Sleight of Hand
by Michael Cusack | Australia
Sleight of hand: a set of techniques for secretly manipulating objects in order to deceive. A man wants to find his place in the world. But sometimes it is better not to know. A film about illusions.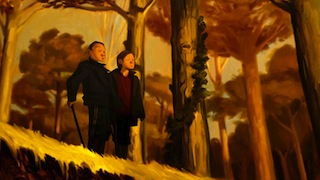 12...Junkyard
by Hisko Hulsing | Netherlands
A man is being robbed and stabbed by a junkie. In the last second before he dies, a youth friendship flashes before his eyes. He and his bosom friend grew apart when the latter was being drawn more and more into a misty world of drugs and criminality under the influence of a lowlife dealer who lived with his father on the junkyard in their neighborhood.
2013 NW Animation Fest – BEST OF FEST