Eugene Celebration Film Zone 2013
attend the shows | family friendly | strange delights
---
Aug 24 • Family Friendly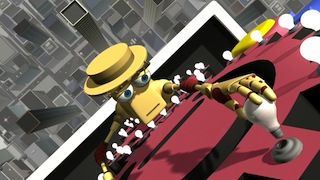 1...Floyd the Android – Dim Bulb
by Jonathan Lyons | USA
Floyd must change a light bulb at the top of a preposterously high skyscraper.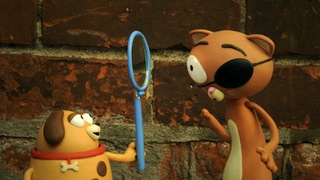 2...MACROPOLIS
by Joel Simon | UK
Two disabled toys escape from the factory and find themselves lost and alone in an urban world full of over-sized humans. MACROPOLIS was shot outdoors, on the streets of Belfast, using an unusual mix of stop-motion animation and time-lapse photography. It's a mini road movie with a striking visual appearance.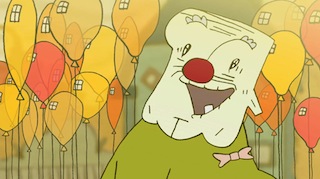 3...Tutu Funnytooth
by Mattias Mälk | Estonia
Tutu, an elderly clown with only one tooth, is throwing his 90th birthday party. But with welcomed guests comes an unwelcomed plan and Tutu's party won't be the only thing in danger.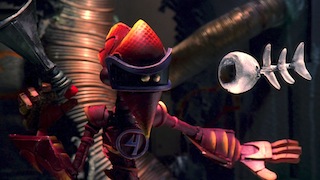 4...Operation: Fish
by Jeff Riley | USA
After a series of goldfish abductions, a secret agent is dispatched to bring the fishnappers to justice, and possibly save the world!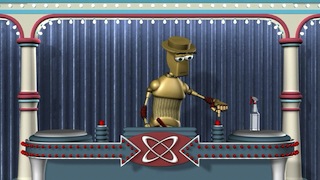 5...Floyd the Android – Teleporter
by Jonathan Lyons | USA
Floyd is a robot who stumbles into strange situations, but always gets himself back out of trouble. In this misadventure, Floyd's curiosity gets him mixed up in a novelty teleporter.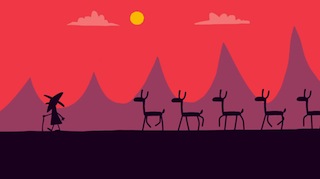 6...The Goat Herder and his Lots and Lots and Lots of Goats
by Will Rose | England
Inspired by the filmmaker's two year old niece who, having seen a goat herder in Spain, kept chanting "lots and lots and lots of goats!" The story follows a day in the life of a goat herder and his flock of goats as they travel up and down the mountains of Spain.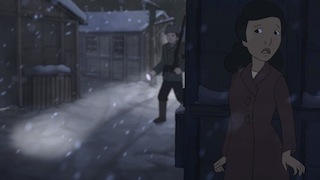 7...Tule Lake
by Michelle Ikemoto | USA
Based on true events, Tule Lake is a story of perseverance, shown from the perspective of a Japanese American internee during World War II. Held in the Tule Lake segregation camp with her family, a woman steps out of her barracks one winter night…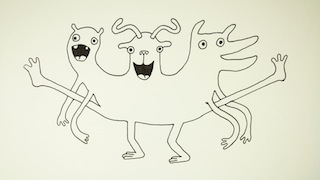 8...The Living Things
by Phil Davis | USA
A mutating cast of organisms sing, dance, and explode in time to the song The Living Things by the Spinto Band.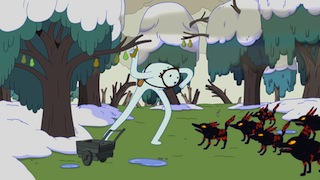 9...Thank You
by Pendleton Ward & Thomas Herpich | USA
A snow golem is attacked in the forest by his species' mortal enemy, a pack of fire wolves. The wolves accidentally leave a cub behind after their retreat, and the golem's solitary life is thrown into chaos as he attempts to care for the pup while facing dangers to reunite it with the pack. The story of Thank You is by Pendleton Ward, creator of Cartoon Network's hit animated show, Adventure Time, and storyboard artist, Tom Herpich.