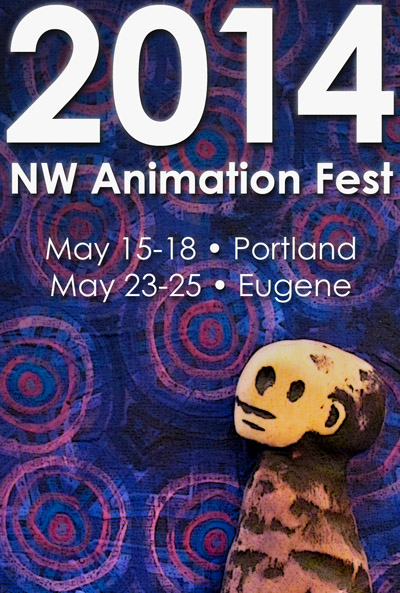 NW Animation Fest is now accepting submissions for 2014.
We're proud of our filmmaker-friendly entry process. Here's some of what makes it awesome…
Submit for FREE
Entry is FREE if we receive your film by December 1. Our final deadline is Dec 31.
Easy Online Transfers
Submitting is easy. Send your us your film using wetransfer.com. Send us a 20-question entry form via email. That's it! (more options)
All Animated Films are Eligible
We accept films from anywhere in the world… Made at anytime during your life… Regardless of where they've been shown previously. A good film is a good film!
About the Festival
NW Animation Fest is a variety show that celebrates the best new work from independent animators around the globe. In 2014, we look forward to bringing over 150 amazing short films to Oregon. Our event premieres in Portland on Thursday-Sunday, May 15-18. The entire program of films repeats one week later in Eugene during Memorial Day weekend, May 23-25. Portland's schedule will include many additional special events, including after-parties, a presentation by LAIKA about the upcoming stop-motion feature film BoxTrolls, and animated installation art in the theatre's lobby.