NW Animation Fest 2015
teaser..|..festival overview..|..short films schedule..|..download program
TICKETS..|..PORTLAND events..|..EUGENE events
---
EUGENE EVENTS
---
ALL-FESTIVAL PASS
Thursday through Sunday, May 14-17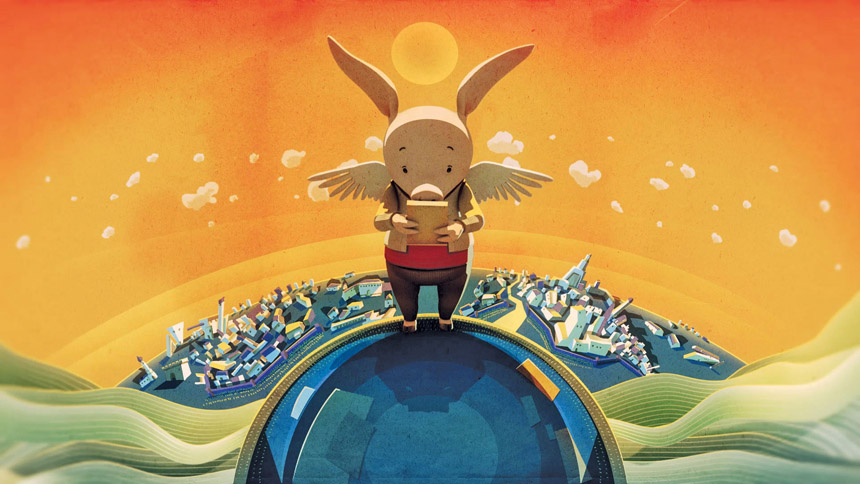 See nearly 200 films at the USA's largest animation festival! NW Animation Fest showcases visionary worlds of fantasy, unforgettable stories, and outlandish oddities from around the globe. Experience the entire four-day extravaganza with an All-Festival Pass.
The Eugene edition of the festival includes a three-evening journey through the best international shorts of 2015, an award-winning feature film, and five special topic screenings. With a total value of $87, a festival pass saves nearly 40% on tickets.
FESTIVAL PASS – $50
---
NORTHWEST ANIMATORS SHOWCASE
Thursday, May 14 | 7:00pm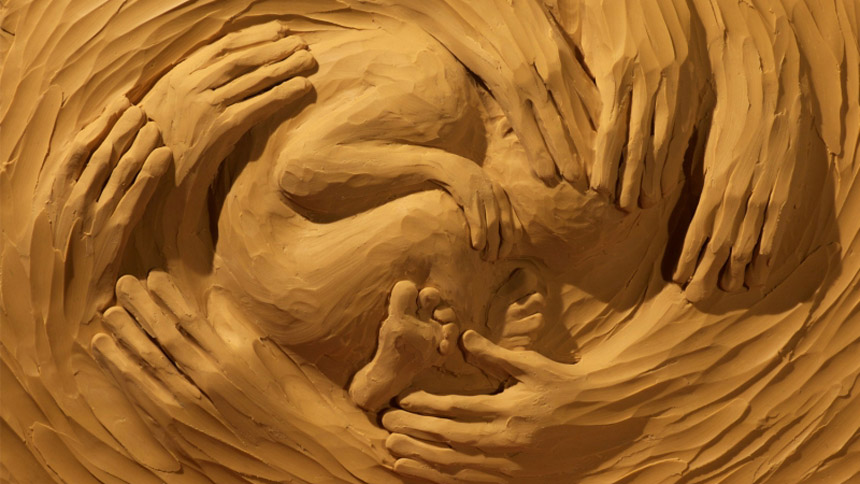 Our indie animation scene is super-charged with creative energy in Oregon and Washington. Maybe it's the rain inspiring us to sit down and make art? Or maybe animators are just doing our quirky civic duty to help "Keep Portland Weird." Dig into the mystery with this diverse collection of shorts from across the Northwest.
Here's some of what you'll see: Oscar®-winner Joan Gratz masterfully mutates soft sculptures of the human form in a dazzling dance of bas-relief abstraction. The Seattle Experimental Art Team tells the story of a close encounter between a trapped whale and the diver who set it free, using a ladder and living wall mural as props. A young woman quests through a land governed by dream-logic, shedding the cloud of strange preoccupations that follows her, looking for an inner peace that sings with the soul of a coursing river. In a series of hilarious, micro-short interstitials, a kilt-wearing steampunk inventor turns out to be his own worst enemy in the workshop. A rock giant desperately tries to save a tiny castle city from destruction… Or not.
TICKETS – $7
---
NFB OSCAR WINNERS OF CANADA
Thursday, May 14 | 9:00pm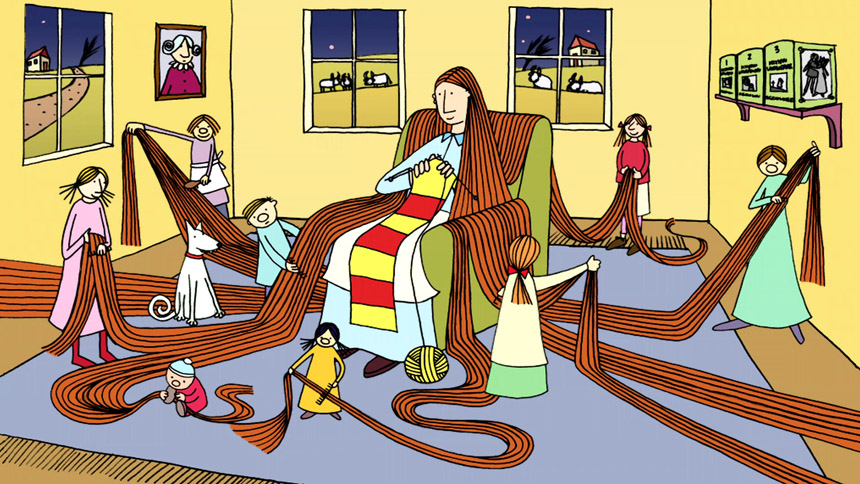 See every single Oscar winning animation from Canada!
The National Film Board of Canada has received more Academy Award nominations than any other organization outside Hollywood. To celebrate the NFB's 75th birthday, NW Animation Fest has arranged for a special screening of every film from the Great White North that has ever won Best Animated Short Film.
Launching off from animation legend Norman McLaren's early work with the fledgling NFB, we time travel from the powerful anti-war statement, "Neighbors," in 1952 to Torill Kove's ever-charming "The Danish Poet" in 2006. Along the way, we see not only the technological evolution of this illusionist's art form, but also surprising snapshots of shifting cinematic culture and the society which it reflects.
TICKETS – $7
---
INTERNATIONAL SHORTS 1
Friday, May 15 | 7-11pm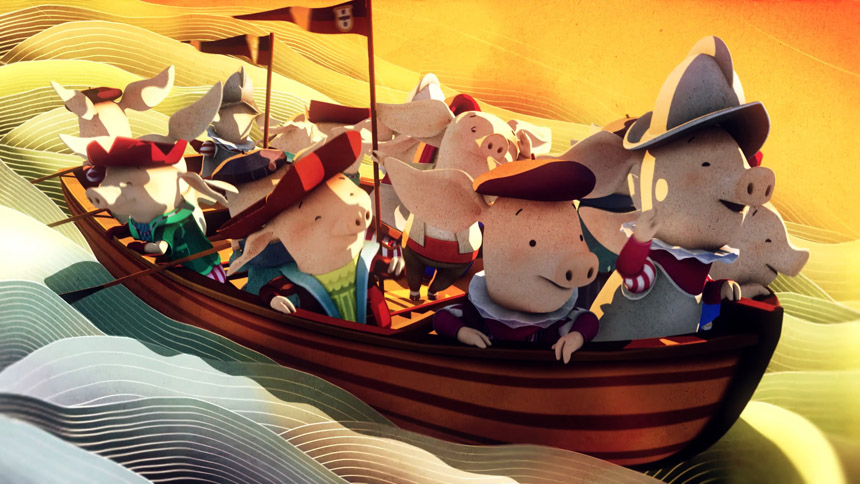 Friday night kicks off our three-night extravaganza of amazing international shorts. Selected from a record-breaking pool of 1400 submissions, it's a variety show of different styles and methods that has something profound or peculiar to delight just about everyone.
Here's some of what you'll see: The surrealist paintings of Giorgio de Chirico burst to life as a zesty and romantic parkour practitioner hunts for his lost lover in a floating city. An alien shaman on another planet performs a metaphysical ritual to quickly transport himself away from a colossal, deadly sand storm. In the depth of night, time freezes and a wild Brazilian Carnival of joyous demon spirits break free to dance and play in the streets. A young pig's new friendship becomes the vital pivot point between kindness and a world of ashes in the evening's featured short, 2014 Oscar-nominee "The Dam Keeper."
(Includes 32 films. Two intermissions. Some mature themes.)
TICKETS – $15
---
FAMILY FRIENDLY
Saturday, May 16 | 1:00pm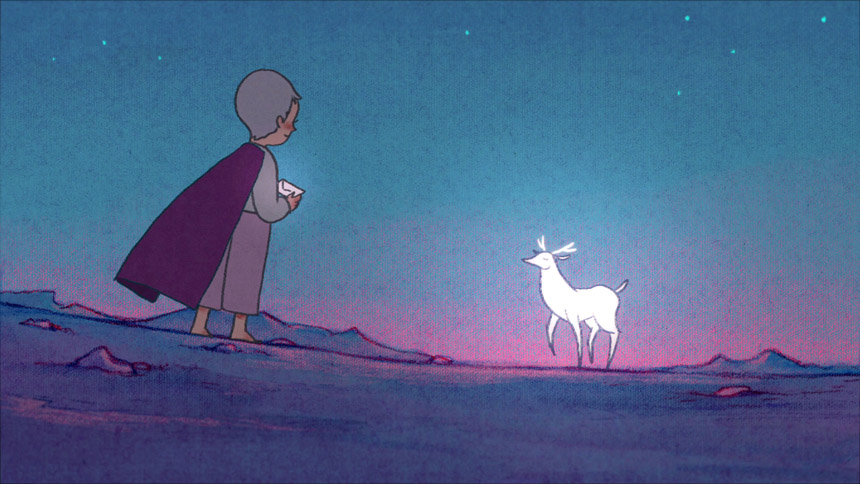 Savvy adult enthusiasts and kids discovering indie animation for the first time will both enjoy our popular Family Friendly selection of shorts. Who hasn't dreamed of plucking a star from the fabric of the night sky, or striking up a friendship with some misty, mythical beast? Imagination, humor, and the spirit of play define this fun collection of new—yet instantly classic—animations.
Here's some of what you'll see: When a steampunk pixie's airship fails, an inventive young human uses her own passion for flying machines to help put him back in the sky. A zebra accidentally breaks its own stripes, and struggles to put them back in their proper place. A group of children discover a mysterious bone that may belong to a previously undiscovered species. A colossal elephant, yearning for a bicycle of its own, works hard to save enough money by sweeping the city streets and cutting back on bananas. While working on a new film, an animator's upstart drawing takes over the project and starts causing all kinds of mischief.
TICKETS – $7
---
UNTIL SBORNIA DO US PART
Saturday, May 16 | 3:00pm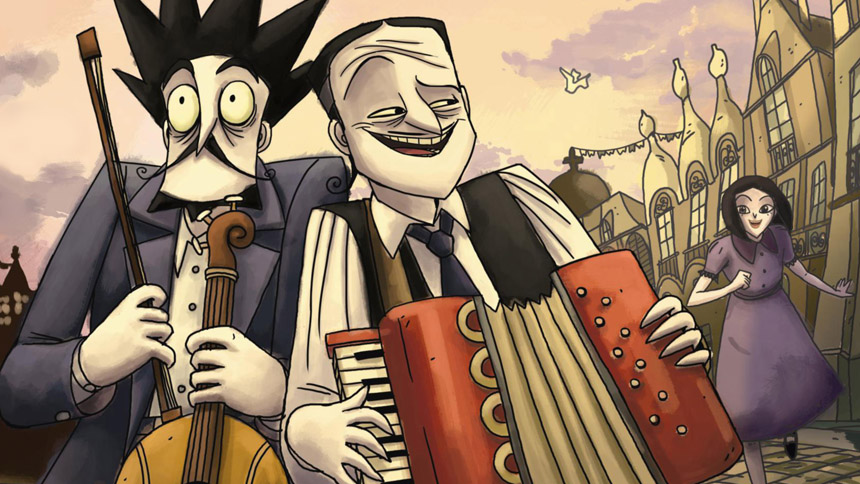 Tango music, passion, and an erupting volcano!
Sbornia is a tiny country with eccentric customs: a national game that's like rugby played with battle axes, raucous dance halls, and drinking a powerful green beverage called bizuwin. The people of Sbornia have been separated from the rest of the world for years by a great stone wall. When the wall collapses, cultures collide and the lives of two frolicky musicians change forever.
One falls madly, deliriously in love with a city girl, whom he secretly courts under the noses of her possessive parents, disguised as her piano teacher. The other struggles to save his marriage as his wife is quickly seduced by the ways of the modern world. Meanwhile, a greedy corporate tycoon schemes to make a fortune by pumping all the bizuwin out from underneath Sbornia. The film builds to an astonishing climax, with a volcano exploding, lava chasing townsfolk through the streets, and the country breaking away from the mainland, floating off into the ocean.
Hailing from Brazil, Until Sbornia Do Us Part (Até que a Sbørnia nos separe) is based on the stage play Tangos & Tragedies by Nico Gomez and Hique Nicolaiewsky, which has toured playhouses worldwide for the past 25 years. (Portuguese with English subtitles.)
TICKETS – $7
---
INTERNATIONAL SHORTS 2
Saturday, May 16 | 7-11pm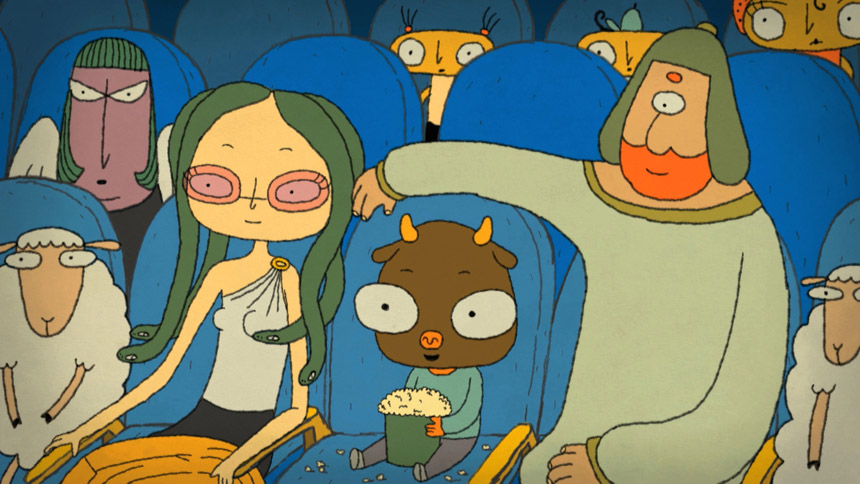 The three-night extravaganza of this year's most astonishing animated shorts continues on Saturday. Selected from a record-breaking pool of 1400 submissions, each night's anthology of films stands alone, with a different line-up of cinematic gems from around the world.
Here's some of what you'll see on Saturday night: In a modern city whose citizens are all legendary figures from Greek myth, Medusa ventures into the realm of dating and a kindly cyclops helps a young minotaur find his way home. During the great Pacific War, a native of the Papua coasts creates a new ritual to win the benevolent protection of a powerful, American-built airplane god. A gentle-natured woolly mammoth who was frozen in time struggles to reintegrate into the world of modern elephants. Two cosmonauts, inseparable best friends from childhood, train to make their shared dream a reality—a dream that refuses to die, even when all seems lost.
(Includes 33 films. Two intermissions. Some mature themes.)
BUY TICKETS – $15
---
STRANGE & SEXY
Sunday, May 17 | 1:00pm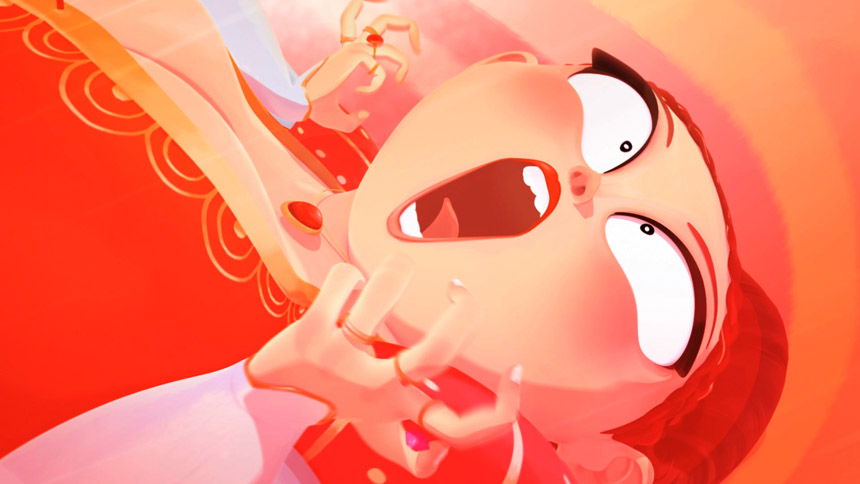 A wild romp through the wilds of psyche and sexuality! This uninhibited collection of shorts plunges into the themes of lust, obsession, and deviant desires. Through an animator's eyes, realize both the beauty of the human body—and twist your brain around the bizarrely bawdy.
Here's some of what you'll see: A French matron who's worked as a courthouse archivist for 30 years embraces her aging body by becoming an artist's model. After a tragic accident takes the life of racetrack jockey, the horse moves in, taking her place. A meteorite falls from the night sky, unleashing an alien epidemic of seething white fluid. A young woman touches herself, and from her pubic hair a ravenous wolf-beast is born. Cupid's arrow unwittingly unleashes the curse of overpopulation; can the damage be undone?
TICKETS – $7
---
EXPLODING MIND! ABSTRACT/EXPERIMENTAL
Sunday, May 17 | 3:00pm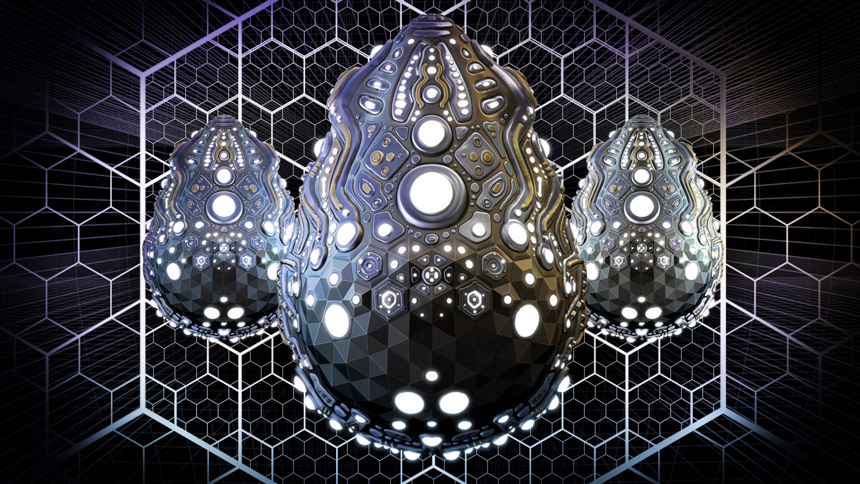 Throw out the rules of traditional filmmaking! Inspired animation architects build hovering fourth-dimensional forms. Morphing imaginations teeter between the psychedelic and psychotic. Spiritual insights beyond the grasp of words coalesce into truly original aesthetic experience. Dizzying but never dull — do you dare touch the exploding mind?
Here's some of what you'll see: Techno-tribal disco-Aztec bio-machines metamorphose from space eggs into revolving constructions. A micro-documentary uses comical talking T-shirts to illuminate the peculiar life of proto-Surrealist Alfred Jarry. A horse is a costume is a robbery is a spectator sport and 1 2 3 4 5. Juxtaposing freak-out aesthetics with historical journal entries, a mixed-race boxing match reveals the deep psychology of a racist preacher's nightmares. Wild and beautiful dancing doodles caper in musical delight.
BUY TICKETS – $7
---
INTERNATIONAL SHORTS 3
Sunday, May 17 | 7-11pm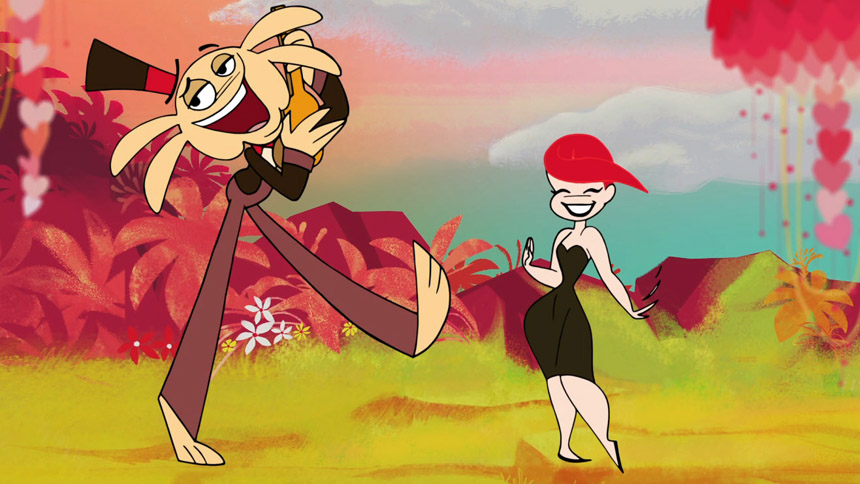 This year's NW Animation Fest concludes with a cabaret of cartoons, digital delights and show-stopping stop-motion. Selected from a record-breaking pool of 1400 submissions, you can trust that we've saved a few of our most favorite films for the big finale.
Here's some of what you'll see Sunday night: Animation legend Bill Plympton illustrates the delirious quest of a man relentlessly tracking the footprints of a mysterious, destructive monster. A gentle giant, who only wants to care for his plants, endures a life of pro-wrestling mayhem to satisfy the ambitions of an overbearing manager—his mom. A mischievous monkey evades the relentless pursuit of a saber-toothed tiger across a time-jumbled landscape of dinosaurs and geologic upheaval, only to meet an ironic fate; one that apparently runs in the family, as his foolish human descendent discovers far in the future, yet again lost in the primeval jungle.
(Includes 30 films. Two intermissions. Some mature themes.)
TICKETS – $15
---