Best of the Fest 2011
attend the show | overview | block 1 | block 2
---
BLOCK 1
Saturday Sept 10 – 7:00pm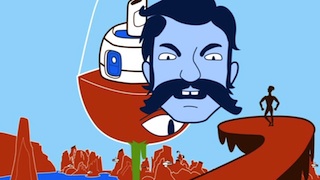 Ursula 1000 – Rocket
by Eric Kilkenny
A love story told as a fever dream involving stolen works of art, dualistic robot terminators and a giant floating head who seriously needs his moustache trimmed.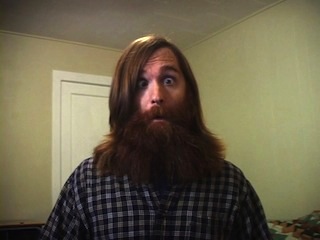 Timber
by Adam Fisher
Adam uses HIS natural resources to make a film about OUR natural resources.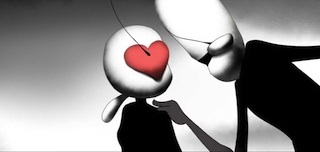 Heart
by Erick Oh
The film Heart questions ourselves in realizing our essence and the meaning of life through abstract metaphors and symbols illustrated as a heart.
2011 Student Academy Award Nominee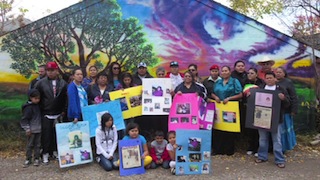 Spirit of the Bluebird
by Jesse Gouchey & Xstine Cook
Using spray paint on a fence where aboriginal mother and grandmother Gloria Black Plume was brutally murdered, Cree artist Jesse Gouchey captures the beauty of a bluebird in flight.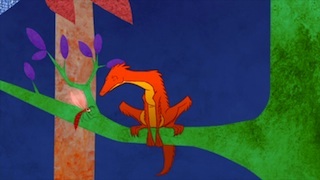 Chicxulub
by Christopher Purdin
It's a rough day for our Dromaeosaur. He's harrassed by a prehistoric mosquito and just when he thinks he's got the bug, that's when things get progressively worse. He learns (too late) to not worry about pests because the world may end at any time!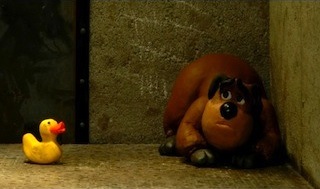 Gerald's Last Day
by Justin & Shel Rasch
Gerald the dog is scheduled for termination at the dog pound at 5:00 today. Can he seduce an adopter before his time runs out?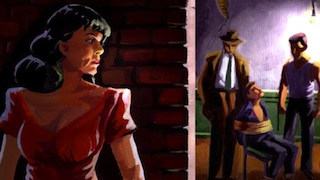 Ruby Rocket, Private Detective
by Sam Niemann & Stacey Hallal
It had been a long night and Ruby Rocket, Private Detective needed a stiff one. Then HE walked in…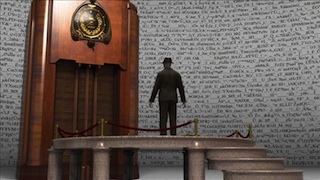 The Necessities of Life
by Gerald Guthrie
A symbolic expression of the conflict between basic physical requirements and the need for culture.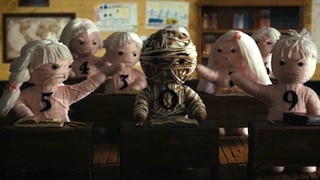 Zero
by Christopher & Christine Kezelos
Born into a world of numbers, an oppressed zero discovers that through determination, courage and love, nothing can be truly something.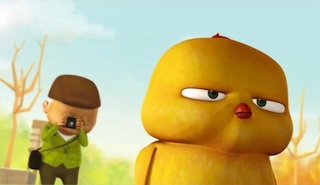 Cheez…z
by Arut Tantasirin
This story is about Yamazaki, an old man who tries to take a picture of Warbie, a little bird. The problem is that Yamazaki is too slow for this tricky bird.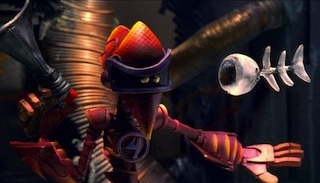 Operation: Fish
by Jeff Riley
After a series of goldfish abductions, a secret agent is dispatched to bring the fishnappers to justice, and possibly save the world!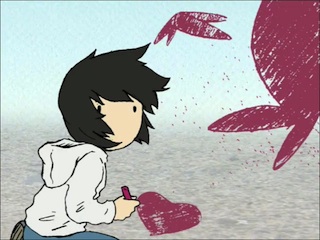 Breath
by Kartika Mediani
Metaphors of various matters that happen in life, and how different circumstances affect them in relation to our memories, which give impact to the emotions we feel.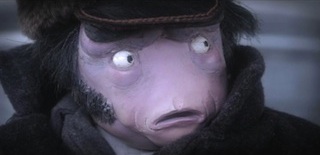 The Nose
by Neil Burns & Dean Holmes
Based on the Nikolai Gogol story of the same name, The Nose uses stop-motion animation to tell the strange tale of a vain and ambitious civil servant who wakes up one morning to find that his nose has disappeared.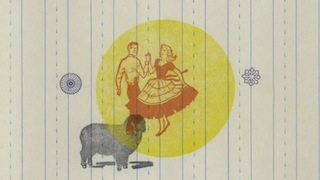 Old-Time Film
by Barbara Tetenbaum & Marilyn Zornado
Handset type, printer's ornaments and antique engravings come to life in this animated short created entirely through letterpress printing. Shoes tap their toes, sheep jump an ornamental enclosure and words expand and contract in time with the soundtrack "Wild Bill Jones."