Best of the Fest 2011
attend the show | overview | block 1 | block 2
---
BLOCK 2
Saturday Sept 10 – 9:00pm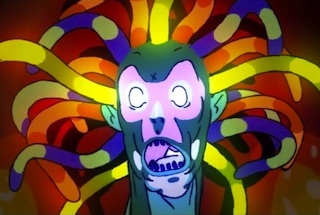 Medusa
by Nick DiLiberto
Perseus risks his life for the head of Medusa.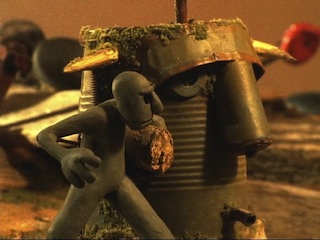 The Quiet Life
by Timothy Hittle
Jay Clay and Blue have built a home and Jay is content to live a quiet life. Yet trouble is never far away, and soon chaos is at his door. He encounters two visitors amid the mayhem, and his life is forever changed.

Sequel to the Oscar-nominated film, CanHead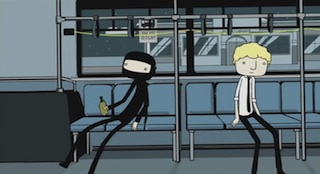 Just Can't Trust a Drunk Ninja
by Greg Doble
A cautionary tale that humorously warns us about the danger of drunken, uncoordinated, weapon-carrying ninjas.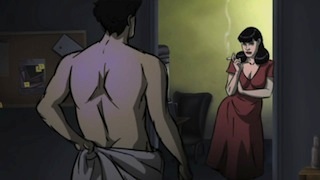 Ruby Rocket, Private Detective Web Series
by Sam Niemann & Stacey Hallal
The continuing mis-adventures of Ruby Rocket, Private Detective.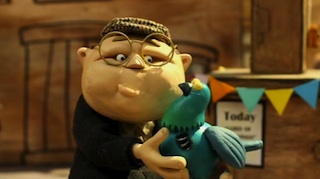 Slow Joe
by Philip Gray & Stephen Boot
Joe resorts to desperate measures to try and win a prestigious pigeon race when his pigeon tragically dies.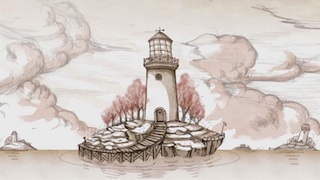 The Lighthouse
by Po Chou Chi
Inspired the director's own experience, a story about how parents support their children to make dreams come true. No matter what happens, parents will be always waiting for their children, just like the lighthouse forever lighting out for the boats.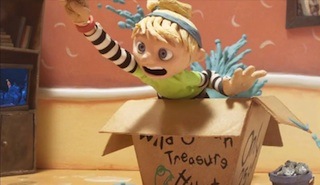 The Box Game
The Box Game Collective
Kevin's sister is too grown up for the make-believe games that he and his friends like to play. When she tries to stop their cardboard box game, she discovers that the vital worlds of imagination have their own reality and are available to all ages.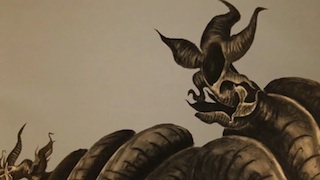 Transformations on Bartók
by Stephen Campbell
An experimental film exploring abstract forms moving in synchronization to Béla Bartók's frenetic violin duet.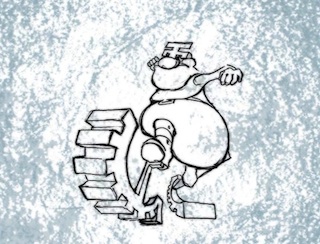 Missionary
by Mike A. Smith
Geopolitical allegory as cartoon slapstick, featuring eggs and fearsome hand-on-stick technology.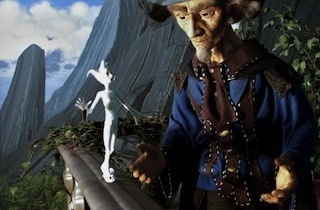 In the Fall of Gravity
by Ron Cole
A wizard and his traveling companion discuss the nature of life and the workings of the universe.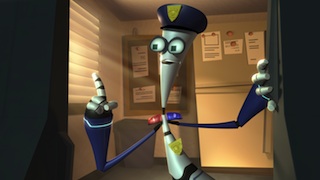 Good Bot Bad Bot
by Marcus Ng & Nick Matthews
When Joe is brought in for questioning after a toaster's murder, he meets an odd couple of robot police. Tensions rise as the interrogation drags on and it's anyone's guess how Joe will get out alive!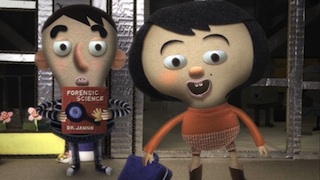 Something Left, Something Taken
by Max Porter & Ru Kuwahata
Everyone who enters a crime scene leaves something behind and takes something away. Something Left, Something Taken is an animated dark comedy about a vacationing couple's encounter with a man they believe to be the Zodiac Killer.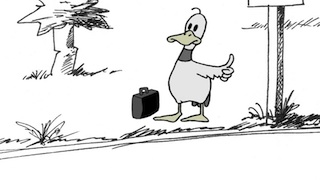 Landscape with Duck
by Patrick Neary
A wayward duck tries to catch up with his companions on their migration south.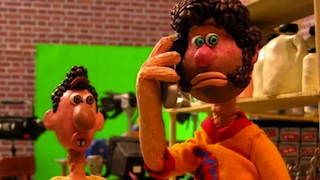 24 Frames
by Brad Pattullo
A stop-motion animated black comedy mockumentary about the making of a puppet film. At an art school in the southern U.S., a group of ambitious animation students endeavor to adapt a children's book into a stop-motion film.