NW Animation Fest 2012
attend the show | schedule overview | friday | saturday | official selections | sponsors | poster
---
FRIDAY MAY 18
7:00pm – 11:00pm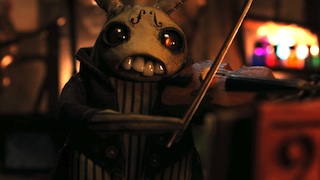 The Maker
by Christopher Kezelos | USA
A strange creature races against time to make the most important and beautiful creation of his life.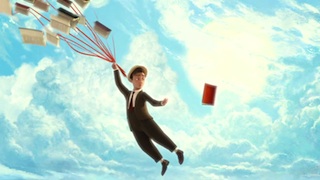 The Fantastic Flying Books of Mr. Morris Lessmore
by Moonbot Studios | USA
A love letter to books, this animated short film is about the curative power of story.
2012 Oscar winner, Best Animated Short


Ámár
by Isabel Herguera | Spain
Inés travels to India to visit her friend Ámár, who has been living in a mental institution for years. Inés recalls the last days they spent together and her promise to return.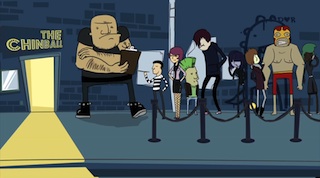 The Pocket Watch
by Greg Doble | Canada
Two worlds collide as an astute gentleman finds himself entangled with an expressive punk culture populated by fantastical characters.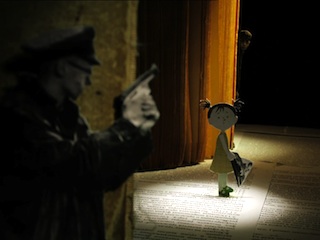 Pages of Fear
by Dina Velikovskaya | Russua
A children's horror story brings a carefree little girl into the world of the last war. After all she suffers, she comes back a very different person.


Floyd the Android – Teleporter
by Jonathan Lyons | USA
Floyd is a robot who stumbles into strange situations, but always gets himself back out of trouble. In this misadventure, Floyd's curiosity gets him mixed up in a novelty teleporter.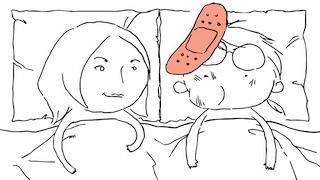 The Story of a Nice Girl
by Jean Yi | USA
A humorous personal exploration about being the 'Nice Girl' and coming to terms with that label's different meanings.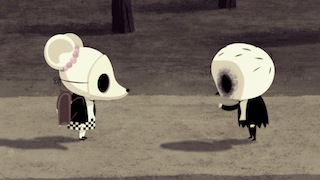 Birdboy
by Pedro Rivero & Alberto Vazquez | Spain
A terrible industrial accident changes little Dinki's life. Now Dinki's fate may ride on the wings of her eccentric friend Birdboy, a misfit who hides in the Dead Forest lost in his fantasies.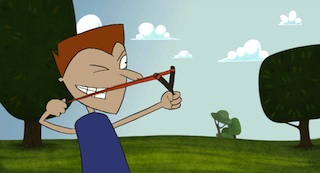 Enrique Wrecks the World
by David Chai | USA
Enrique learns the hard way that actions speak louder than birds!

INTERMISSION

Floyd the Android – Dim Bulb
by Jonathan Lyons | USA
Floyd must change a light bulb at the top of a preposterously high skyscraper.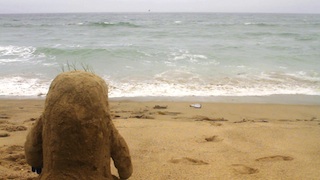 Bottle
by Kirsten Lepore | USA
Animated on location at a beach, in the snow, and underwater, this stop-motion short details a transoceanic conversation between two characters via objects in a bottle.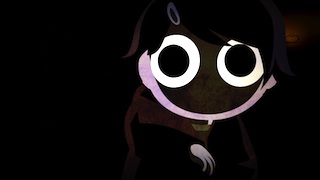 7th
by Sara Pocock | USA
When a girl gets off at the wrong bus stop on her way to meet a new friend, she finds herself alone in an unfamiliar part of the city. As she nervously navigates through dark streets, she is overcome with terror. The real threat, however, does not come from the streets.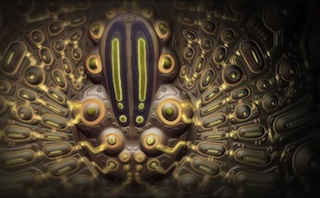 Cellular Circuitry
by Benjamin Ridgway | USA
A stream of digital sculptures and soundscapes dynamically transmute between organic and circuit-like motifs.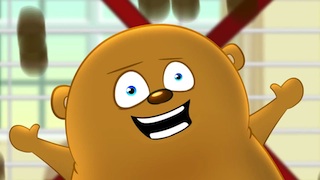 Hamster Choccies
by Lee Daniels | England
It's not nice to taunt your pet hamster with treats.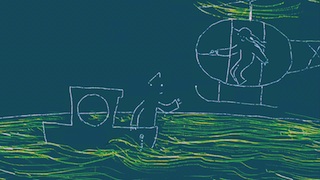 Captain Hu
by Basil Vogt | Switzerland
After a violent storm, Captain Hu is stranded with his ship in the Alps. A helpful farmer finds new uses for the deep-sea equipment. However, Captain Hu draws the line at that.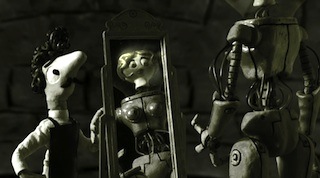 (Baby) It's You!
by David Cowles, Jeremy Galante & Brad Pattullo, song by The Boys | USA
Boy meets girl, boy loses girl, boy grafts girl's head onto robot body.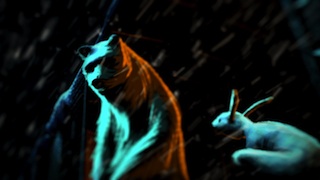 Cold Country
by Chris Palmer & Travis Overstreet | USA
In this short biographical animation inspired by the exile of Stalin, a lone bear rides an abandoned train through the frozen Siberian wilderness.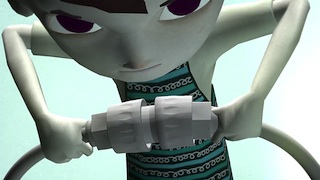 This is Not Real
by Gergely Wootsch | England
A young boy's chimerical journey from a small English town to the Himalayas leads him to an all-defining conclusion.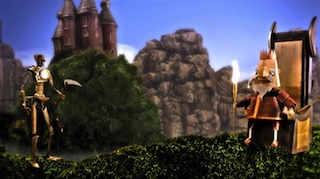 The Machine
by Rob Shaw / Bent Image Lab | USA
This modern fable follows an innocently forged creation as he becomes determined to consume everything in his path.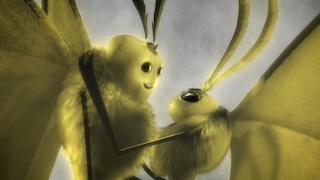 Luna
by Rainmaker Entertainment | Canada
A debonair caterpillar and a graceful moth engage in a flirtatious dance. Is it love at first sight — or will they be overcome by the attraction of another suitor?


Tchaikovsky – an elegy
by Barry J.C. Purves with author Irina Margolina | Belarus, Russia
An adaptation of the great Russian composer's life, based on Tchaikovsky's Letters by Irina Margolina.

INTERMISSION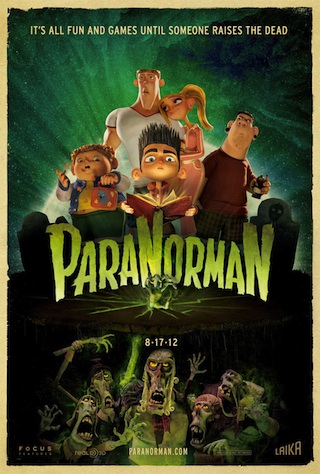 LAIKA presents: The making of the handcrafted stop-motion features Coraline and ParaNorman
with Mark Shapiro
A special hour-long presentation from LAIKA — the company behind 2009′s hit animated feature film, Coraline. Get a behind-the-scenes look into LAIKA's stop-motion masterpieces, Coraline and ParaNorman (coming to theaters Aug 17, 2012). Mark Shapiro will present time-lapse imagery and short vignettes that detail the major undertaking involved in creating these two films. Production puppets from Coraline will be on display. Stay to the end for rarely-seen clips from ParaNorman, along with the newest trailer.