NW Animation Fest 2012
attend the show | schedule overview | friday | saturday | official selections | sponsors | poster
---
SATURDAY MAY 19
7:00pm – 11:00pm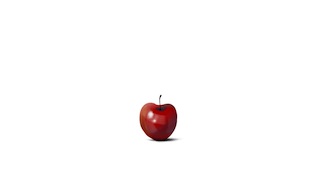 How to eat your Apple
by Erick Oh | USA
Here is a delicious apple. How would you eat it?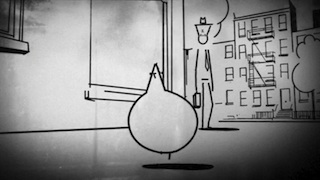 A Morning Stroll
by Studio AKA | England
When a New Yorker walks past a chicken on his morning stroll, we're left to wonder which one is the real city slicker.
2012 Oscar nominee, Best Animated Short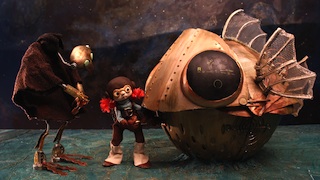 Icaria
by Yuliya Boublikova | Canada
The whimsical tale of a young girl who crash-lands on a tiny planet inhabited by a curious robot.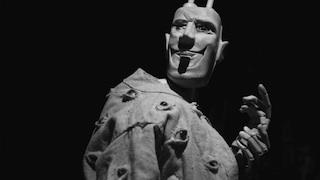 Three Fragments of a Lost Tale
by John Frame | USA
This debut stop-motion animated short film by award-winning American sculptor John Frame involves thirty-five highly articulated characters made of wood that inhabit a world unidentifiable by place or time.


Orange Ô Désespoir
by John Banana | France
A small sad orange decides to leave for the other side of the shop to meet a bunch of fun dancing pineapples.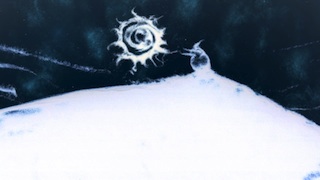 Snow
by Corrie Francis Parks | USA
Weather or not? A winter snowstorm brings the best of both worlds in this whimsical sand animation.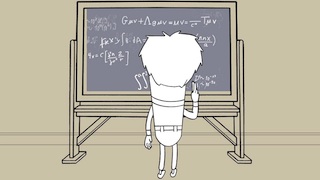 The Thought Experiment
by Matthew Smith | USA
A hand drawn short about Albert Einstein's most famous thought experiment, one that he stated was, "The happiest moment in my life." When experiencing this specific thought, Einstein was able to resolve his ongoing dilemma in defining gravity, which soon led to his General Theory of Relativity.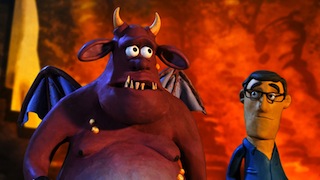 Old Harry's Game (selected scenes)
writer/creator Andy Hamilton, animation director Joel Simon | Northern Ireland
Old Harry's Game is a sitcom set in Hell. Based on Andy Hamilton's UK comedy, the series explores the relationship between Satan and his minions, and the frustrations of living in an afterlife riddled with overcrowding and incompetence.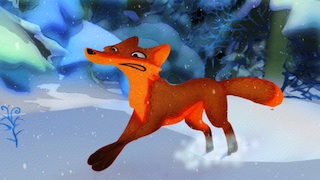 The Tannery
by Iain Gardner | Scotland
A recently deceased Fox has a life after death experience.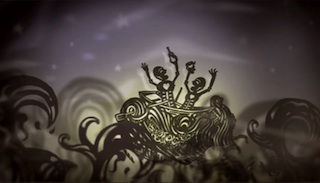 SODA
by Norma V. Toraya | USA
A fable about how the cycle of life is run by a trifecta of magical spirit animals. Inspired by visual folklore that different cultures have used for hundreds of years to illustrate mortality, SODA features the use of animated shadow puppetry, cut-out silhouettes, and stop-motion animation.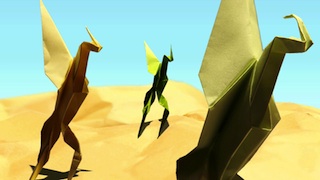 One Leg Canyon
by Shigeru Okada | Japan
Desperate to save its people, a heroic being descends into a desolate canyon and fights flying monsters for control of a precious seed. Everything onscreen was made using only colored paper and origami folding techniques.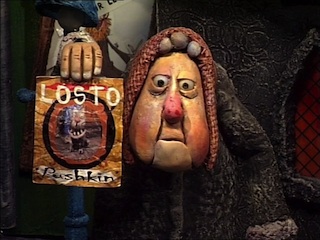 Pushkin
by Trevor Hardy | England
Poor Mrs. Dombilard has lost her pet cat Pushkin. Where is her little darling?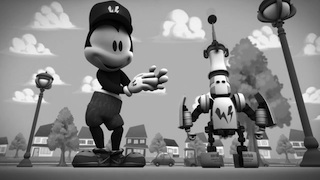 The Wanna-Be Oddie
by Jun Bin Lam | USA
Oddie is interrupted by Pitt the bully while having fun at a milk vending machine. Oddie figures out a way to make fun of Pitt and gives the bully his just deserts.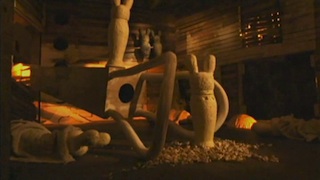 Bunnyheads
by Jim Blashfield with sculptor Christine Bourdette | USA
A strange hive of archetypal beings inhabit a netherworld reminiscent of both Fritz Lang's Metropolis and some mysterious place under someone's basement stairs. A collaboration with sculptor Christine Bourdette.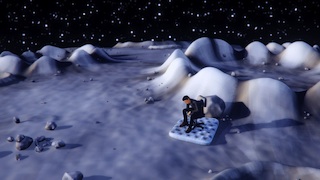 The Gravity of Being
by Beau Burrows | USA
A man discovers that he physically travels to the moon when he dreams, and that his unlikely ability may have grave implications for planet Earth.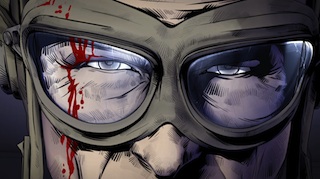 Paths of Hate
by Damian Nenow | Poland
The demons that slumber deep in the human soul have the power to push people into the abyss of blind hate, fury and rage.

INTERMISSION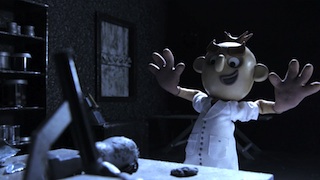 Create
by Dan MacKenzie | USA
A young mad scientist sets out to create a pet monster within parallel worlds of an imaginary laboratory and the reality of the boy's bedroom.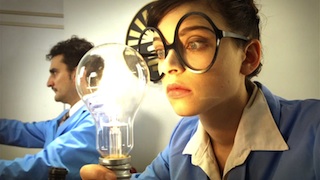 LUMINARIS
by Juan Pablo Zaramella | Argentina
In a world controlled and timed by light, an ordinary man has a plan that could change the natural order of things.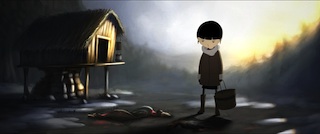 The Girl and the Fox
by Tyler J. Kupferer | USA
A young girl must track a mysterious fox through a foreboding wilderness.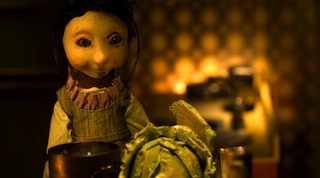 Little Theatres: Homage to the Mineral of Cabbage
by Stephanie Dudley | Canada
A film about cabbage: a simple vegetable, with many layers. Based on the English translation of Erín Moure's poem, Homenaxe ao mineral do repolo (Homage to the Mineral of Cabbage.)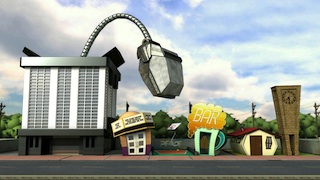 Live Outside the Box
by Shu-Hsuan Lin | USA
Simon is a workaholic without social contact. Gradually his world becomes smaller and smaller, until there is nothing left in his life but the job. Shock finally wakes him up and pushes him to make changes to bring his life back.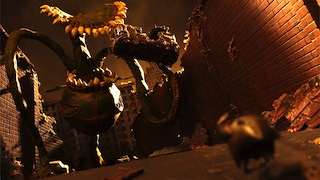 Scrap Metal
by Anthony Straus | Canada
In post-apocalyptic New York, a lone robot's only companion is a screw. But can his unusual friendship survive the threat of the terrible Gigaplant?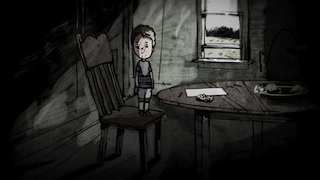 The Renter
by Jason Carpenter | USA
Daycare can be a harsh and confusing world where caring is shown in unexpected ways.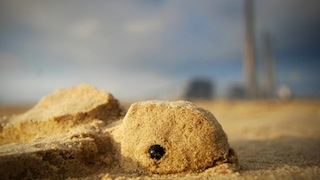 Lose This Child
by Yuval & Merav Nathan, song by Eatliz | Israel
As the sun goes down over the ocean, sand comes to life and becomes an entire eco-system of aquatic life. Sea turtles are born, eels emerge to pursue their prey and Mother Earth orchestrates it all. One newly hatched turtle struggles to get back to the ocean and find his mother.


Dolly's First Flight
by Steve Boot | England
A short film commissioned by Do The Green Thing to illustrate the shortcomings of airline travel and inspire people to be more environmentally aware.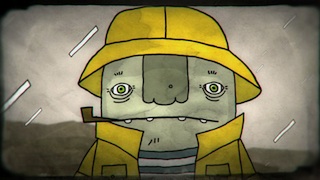 Fisher
by Yoram Benz | USA
Ostracized by his village for being different, Fisher is a lonely being who lives in a small cabin at the edge of the sea. His world is turned upside down one day when a twist of fate forces him out of his comfort zone and into a journey of self-discovery.


L'Animateur (The Animator)
by Nick Hilligoss | Australia
On a desert planet, a jester unfolds his portable stage and compels his puppets to perform an old story of transformation. A slightly different angle on the myth of Adam and Eve.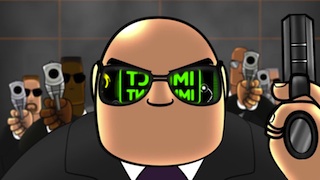 Clearance
by Lee Daniels | England
A bunch of incompetent secret service agents have a particularly bad day at work.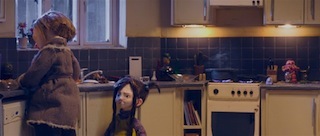 Playing Ghost
by Bianca Ansems | England
Five year old Amy and her Mum are divided in grief for Dad, occupying very separate worlds in their struggle to cope. But whilst Mum sinks into numb solitude, struggling to keep to routine, Amy seeks a more magical escape that ultimately has its own perils.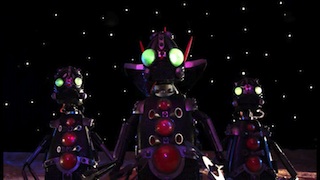 Thumb Snatchers from the Moon Cocoon
by Brad Schaffer | USA
Hold onto your thumbs!! Officer Huckiss, a short-tempered Texas sheriff, uses his cowboy logic to recklessly defeat a race of condescending, cocoon-dwelling critters.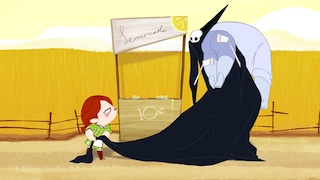 Death Buy Lemonade
by Kyu-bum Lee | Canada
A little girl running a lemonade stand has a run-in with death.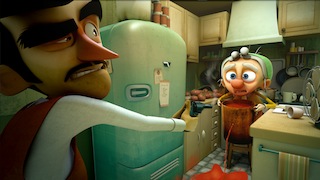 Defective Detective
by Avner Geller & Stevie Lewis | USA
A washed-up detective's imagination runs wild as he is about to solve the most critical case of his career.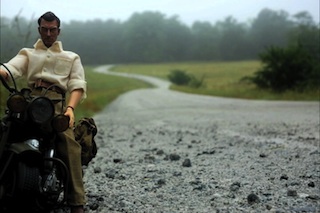 Chief Serenbe
by Evan Curtis | USA
An Italian neo-realist stop-motion road movie — or at least the beginning of such.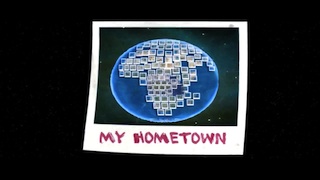 My Hometown
by Jerry Levitan & Terry Tompkins | Canada
Yoko Ono narrates this short meditation about creating peace in your hometown.