Best of the Fest 2014
Sept 5 • PORTLAND | Sept 13 • EUGENE | program
---
Sept 5 • PORTLAND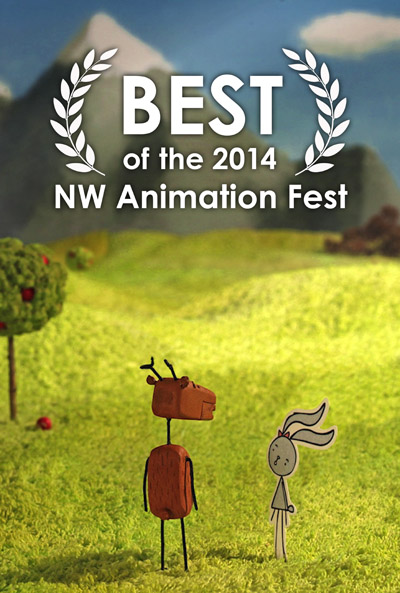 BEST OF THE NW ANIMATION FESTIVAL
14 audience favorites, one night only
| | |
| --- | --- |
| Date: | Friday Sept 5 @ 7pm |
| Length: | 100min |
| Venue: | Hollywood Theatre |
| Address: | 4122 NW Sandy Blvd, Portland OR 97212 |
| Tickets: | $10 general admission |
NW Animation Fest presents fourteen of this year's best animated shorts from around the world! Here's some of what you'll see…
The last keeper of an abandoned observatory blacks out the city lights to reveal an astonishing celestial event. President Vladimir Putin gets hilariously funky wearing his new pair of nuclear-powered sneakers. An aspiring artist generates whole galaxies from nothing, then smashes her work to bits for an elite audience of hipster fans. Dumped by his fiancée, jazz trumpeter Floyd can't reclaim his groove until he loses the monkey on his back. A housebound dog is eager to embark upon adventure — just as soon as he get can get past one obstacle: the front door.
This spring, NW Animation Fest hosted the largest showcase of short animations in the USA: over 200 films. Audience members helped create "Best of the Fest" by voting for their personal favorites. Special award winners will be announced on Sept 5. One night only!
Brief fantasy violence, implied sexuality. Recommended for ages 12 & up.
.

View Larger Map
.
---
Supported By: