Portland Animation Now!
attend the show | program of films
---
Attend the Show: Jan 27-28, 2012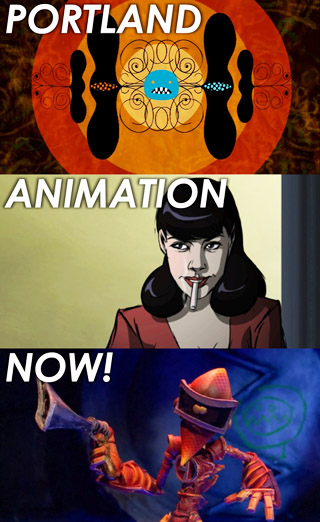 DISCOVER PORTLAND'S POWERHOUSE ANIMATION SCENE
Portland Animation Now! showcases 20+ short films from local independent animators. Including both masters and remarkable amateurs, this is a line-up of new works and seldom-seen gems you won't find anywhere else.
SHOWTIMES
Jan 27 and 28 @ 7pm
RUNTIME
90 minutes
TICKETS
$8 general admission
CLICK HERE to buy tickets
VENUE
5th Avenue Cinema
510 SW Hall St
Portland, OR 97201
PARKING
Parking Structure 1, Portland State University‎
1872 SW Broadway
Portland, Oregon 97201
Friday & Saturday FREE after 5:00pm
The sign on the kiosk as you enter is baffling. Ignore it! If you go inside, you'll discover automated ticket vendors that have much clearer instructions. They spell out that if you're parking after 5pm, you won't need to buy a ticket.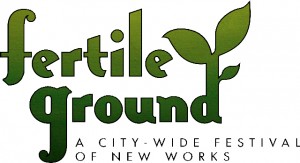 FERTILE GROUND PASSES
Portland Animation Now! is being presented as part of Fertile Ground, a city-wide festival of over 100 new Portland-generated arts events.
Buying a festival pass will get you into ALL Fertile Ground shows for a single, low price of $50. When you check out, you'll be asked to select the company that should be credited with your pass sale. Please select "NW Animation Festival" from the pull-down menu. That's the only way we get reimbursed for all-festival passholders.
MAP

View Larger Map