NW Animation Fest 2011
attend | overview | friday | saturday | sunday
---
FRIDAY JUNE 3
7:00pm – 10:00pm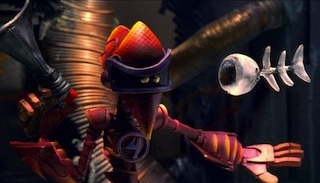 Operation: Fish
by Jeff Riley
After a series of goldfish abductions, a secret agent is dispatched to bring the fishnappers to justice, and possibly save the world!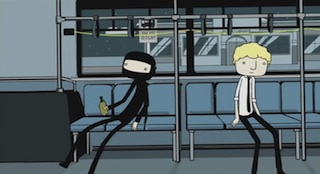 Just Can't Trust a Drunk Ninja
by Greg Doble
A cautionary tale that humorously warns us about the danger of drunken, uncoordinated, weapon-carrying ninjas.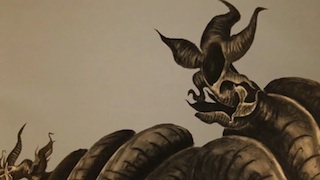 Transformations on Bartók
by Stephen Campbell
An experimental film exploring abstract forms moving in synchronization to Béla Bartók's frenetic violin duet.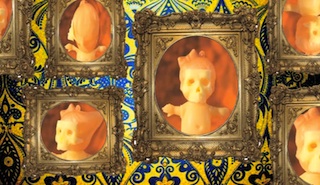 Inritus
by Troy Hileman
A soul yearns for something beyond the commonplace. Inspired by the writings of H.P. Lovecraft.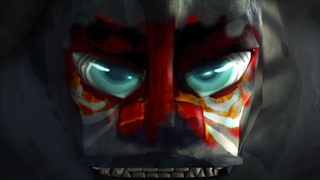 Burning Bright
by Mei-Yu Chen
The land has long lost its vitality. Trees don't grow, flowers don't blossom, and forests are in a state of perpetual gray and silence. Then one day a brave little boy finds a mysterious bag of relics. He sets out to discover their source… Little realizing the challenge that awaits.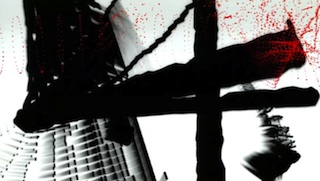 Night Fishing with Cormorants
by Betsy Kopmar
An abstract meditation revering the spirit of the bird, the fish, and the fisherman. Inspired in part by the screen painting of Kano Tanyu, "Night Fishing with Cormorants."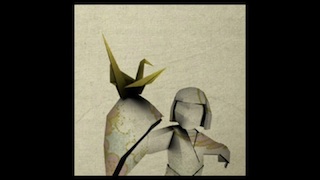 Sadako
by Andy Mai
People say that if you make a thousand paper cranes a wish will come true. Sadako Sasaki was a girl affected by the bombing of Hiroshima. While hospitalized, she attempted to make the thousand paper cranes so she could make a wish. This is her story.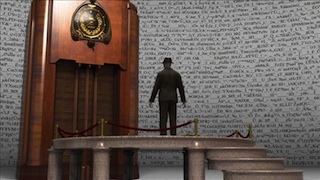 The Necessities of Life
by Gerald Guthrie
A symbolic expression of the conflict between basic physical requirements and the need for culture.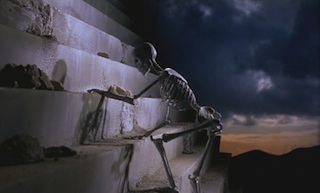 Idle Worship
by Theo Stefanski
The skeleton rises from a desert wasteland in search of an object of worship. After his long journey to the altar, he learns you shouldn't kneel before just anything greater than yourself.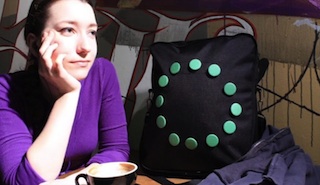 Button Song
by Cassandra Worthington
Buttons come alive to music.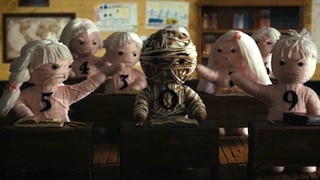 Zero
by Christopher & Christine Kezelos
Born into a world of numbers, an oppressed zero discovers that through determination, courage and love, nothing can be truly something.
INTERMISSION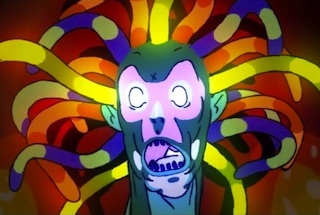 Medusa
by Nick DiLiberto
Perseus risks his life for the head of Medusa.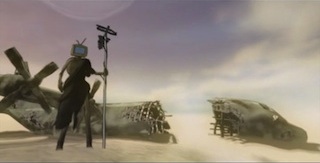 Tales from the Afternow: Little Rocks
by David Krupicz
From an underground bunker a hooded figure lights a candle in the darkness and broadcasts warnings of the inevitable anarchy destined for humanity. His bio-mechanical upgrades have left his body alive but his memory fragmented and his hope fading. He reaches for one of few remaining personal possessions and re-tells the story of his wife, one of the many who have fallen to the widespread plagues and fallout sickness.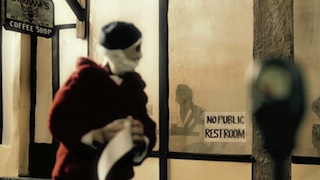 Phlush PSA
by Fashionbuddha
Phlush is a Portland organization dedicated to cleaning up Old Town and improving health and safety by installing public restrooms. An active Old Town neighbor in support of Phlush's mission, Fashionbuddha offered its world-class animation expertise to craft a PSA helping raise awareness of sanitary rights locally and beyond.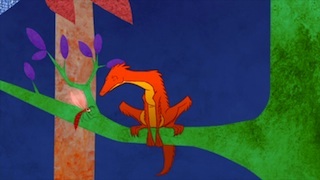 Chicxulub
by Christopher Purdin
It's a rough day for our Dromaeosaur. He's harrassed by a prehistoric mosquito and just when he thinks he's got the bug, that's when things get progressively worse. He learns (too late) to not worry about pests because the world may end at any time!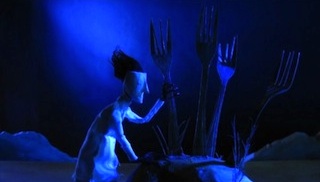 The Scientist and the Omnipotence of Dream
by Joseph Wallace
In a distant dreamscape, the scientist who cannot see wanders across the plain. Inspired by the writings of André Breton.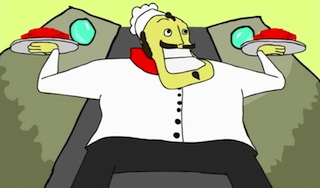 Chef Antonio
by Matthew Dan
An Italian chef in New York fails his FDA test, and everything goes haywire from there!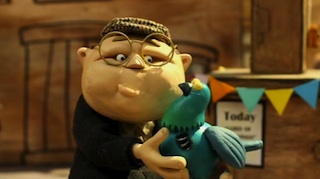 Slow Joe
by Philip Gray & Stephen Boot
Joe resorts to desperate measures to try and win a prestigious pigeon race when his pigeon tragically dies.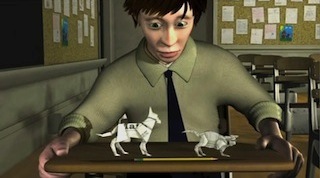 Test Anxiety
by Bob Deaver
Intimidated by a sinister nun, a young boy tries to pass exams to avoid being kicked out of school. But these are no ordinary exams and they have other plans.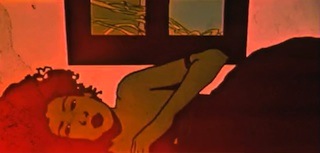 Pink Spray Paint (you had too much of it…)
by Carly White
Between dreams and reality we must all find our paths. Sometimes the right one is the hardest one to take. C'était un beau cauchemar…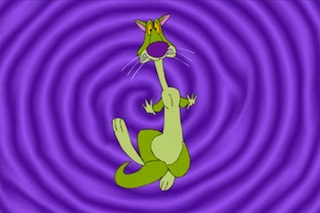 Pop Goes The Weasel
by Joel Brinkerhoff
A metaphor for the struggle of life.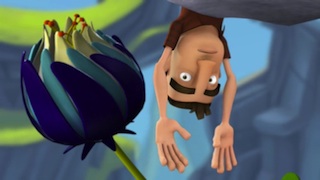 Focus
by Stephen Camardella
An inexperienced hiker has trouble capturing the beauty of nature with his camera.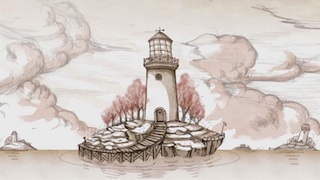 The Lighthouse
by Po Chou Chi
Inspired the director's own experience, a story about how parents support their children to make dreams come true. No matter what happens, parents will be always waiting for their children, just like the lighthouse forever lighting out for the boats.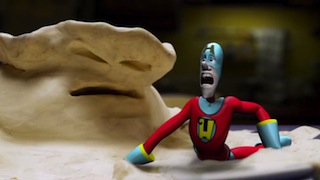 Mashed
by Adam Fisher
Villainous veggies revolt when young Trevor refuses to clean his plate!
INTERMISSION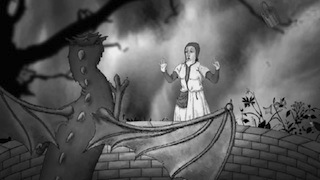 The Sacrifice
by Grasshorse
When a dragon nests in the well of a medieval village, the fearful villagers attempt to appease it by offering virgin sacrifices. A moody yet humorous retelling of the classic myth.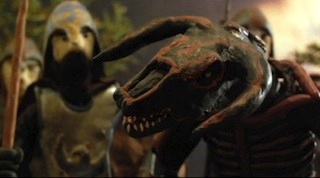 Chaisson: Rise of the Zerad
by Kevin Ulrich & Ben Carr
Driven from their homeland, the elves of Enderen are locked in a life and death struggle against the merciless Zerad lizards. Thrust into a place of leadership, Prince Elrane must unite two feuding races in order to ensure their survival.