NW Animation Fest 2011
attend | overview | friday | saturday | sunday
---
SATURDAY JUNE 4
7:00pm – 10:00pm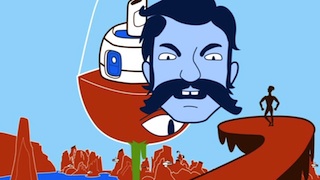 Ursula 1000 – Rocket
by Eric Kilkenny
A love story told as a fever dream involving stolen works of art, dualistic robot terminators and a giant floating head who seriously needs his moustache trimmed.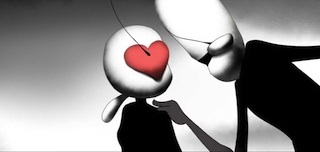 Heart
by Erick Oh
The film Heart questions ourselves in realizing our essence and the meaning of life through abstract metaphors and symbols illustrated as a heart.
2011 Student Academy Award Nominee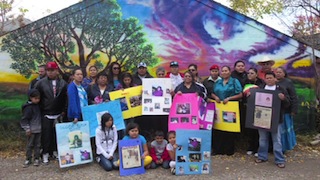 Spirit of the Bluebird
by Jesse Gouchey & Xstine Cook
Using spray paint on a fence where aboriginal mother and grandmother Gloria Black Plume was brutally murdered, Cree artist Jesse Gouchey captures the beauty of a bluebird in flight.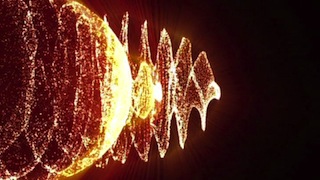 Sunset
by Peter Hriso
An experimental film that investigates sound and motion.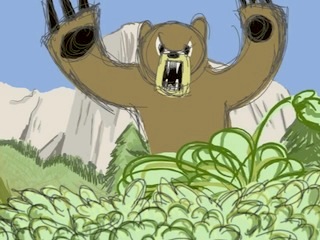 Wonders of Nature:
Our National Forests, Yosemite (Part 4 of 12)
by Clarissa Matalone
An inept crew documents Yosemite National Forest with a self-absorbed director, a clueless cameraman, and a driver who can't keep his eyes on the road. This National Forest has never looked so hilarious.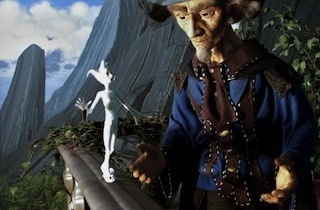 In the Fall of Gravity
by Ron Cole
A wizard and his traveling companion discuss the nature of life and the workings of the universe.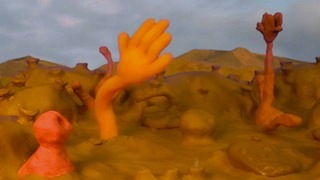 Bostle Sleench
by Maureen Zent
In a living landscape, there is an equilibrium. All elements function as they have for ages. Then a stranger appears. Can the harmony continue? Will a new balance be found? Can Bostle Sleench?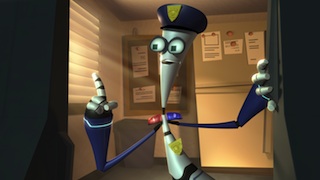 Good Bot Bad Bot
by Marcus Ng & Nick Matthews
When Joe is brought in for questioning after a toaster's murder, he meets an odd couple of robot police. Tensions rise as the interrogation drags on and it's anyone's guess how Joe will get out alive!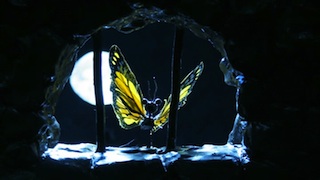 The Old Man and the Butterfly
by Andrew Brown
An old man endures life in a prison cell with only a caterpillar for companionship. Based on a poem by Sean Stackhouse.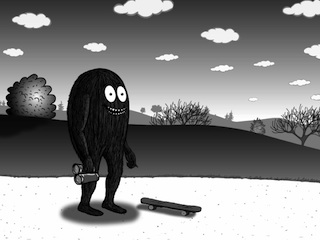 Milton the Demon Boy, "Demons make good friends"
by Michael P. Glover
Milton is a demon who becomes "good" by helping a young girl defend herself against two bullies who have been tormenting her. By helping her, Milton discovers that his power is beyond anything he imagined.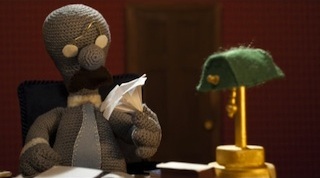 Building Blocks
by Vanessa Chan
A preoccupied professor befuddled by his work fails to notice that sometimes the solution can come in an unexpected form.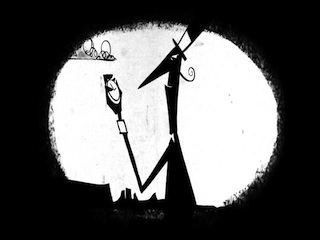 The Gentleman's Guide to Villainy
by Aidan McAteer
A 1920s guide to being bad.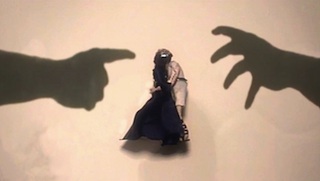 Pyramus & Thisbe
by Jeffrey Roché
In this tragic tale of forbidden love, young Pyramus and his maiden, Thisbe, plan an escape from oppression—but find their time together cut short by unfortunate circumstances and a twist of fate.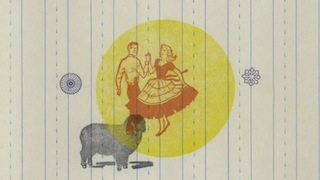 Old-Time Film
by Barbara Tetenbaum & Marilyn Zornado
Handset type, printer's ornaments and antique engravings come to life in this animated short created entirely through letterpress printing. Shoes tap their toes, sheep jump an ornamental enclosure and words expand and contract in time with the soundtrack "Wild Bill Jones."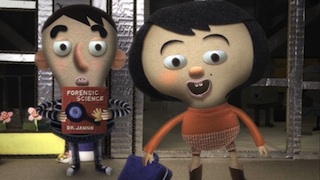 Something Left, Something Taken
by Max Porter & Ru Kuwahata
Everyone who enters a crime scene leaves something behind and takes something away. Something Left, Something Taken is an animated dark comedy about a vacationing couple's encounter with a man they believe to be the Zodiac Killer.
INTERMISSION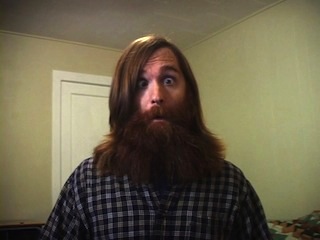 Timber
by Adam Fisher
Adam uses HIS natural resources to make a film about OUR natural resources.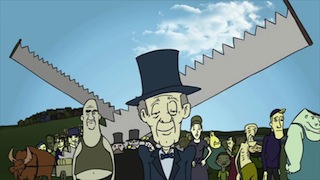 The Man Who Moved Manhattan
by Rob Ludacer
The "true" story of Lozier, an 1820s grifter who conned all of Centre Street Market, and eventually the entire city of Manhattan, into believing the impossible.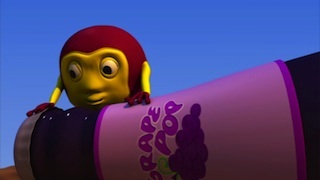 Fluffle
by Stephanie Franz
Fluffle is a plucky little creature who collects soda bottle caps. His collection is complete except for his favorite flavor, grape. When a bottle of grape soda rolls into his life he knows his luck is about to change—but doesn't realize how hard it will be to obtain his prize.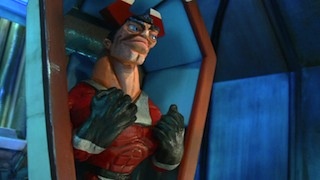 SuperBattle Episode 1
by Ethan Marak
When a notorious super-villain escapes from his subterranean prison, the enigmatic robot warden summons his most powerful henchman to deliver justice. The first completed episode of an ongoing stop-motion animated series.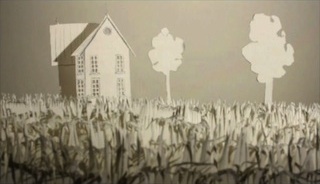 We Weren't the First Ones Here
by Joseph Wallace, Daisy Gould, Helen Dallat, Emma-Rose Dade & Kate Broadhurst
A story of a house, the generations of people who moved through it and the effects of its occupants.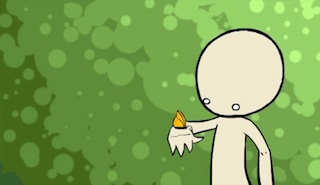 Colorless
by Michael Graham
Tree spirit is born, wanders through the forest, and saves wolf from negativity.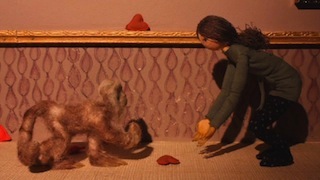 What Remains
by Stephanie Wong
After a young girl named Fiona notices strange happenings in her living room, she is lured to an unfamiliar place and finds herself amongst objects of the past. She must settle the restless past to get back to the familiarity of her living room.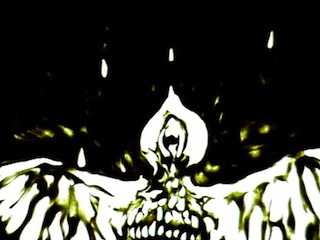 Hope
by John Davide
Sand animation based loosely on the greek myth of Pandora's Box. The themes are grief, loss and redemption through hope. A collaboration between animator John Davide and the band Kontakte.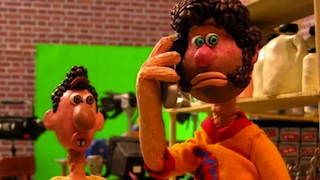 24 Frames
by Brad Pattullo
A stop-motion animated black comedy mockumentary about the making of a puppet film. At an art school in the southern U.S., a group of ambitious animation students endeavor to adapt a children's book into a stop-motion film.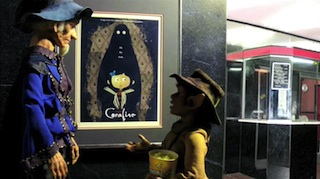 Trevor Reviews Coraline
by Ron Cole
Be careful what you wish for, because you just might get it.